Friends of the Nation in partnership with Oxfam in Ghana, the Center for Public Interest Law and supported by the  Norwegian Agency for Development Cooperation (NORAD)  have organized a two-day training for women entrepreneurs in the western region. The aim is to assist these entrepreneurs hear on first hand, how to position their businesses to qualify for and maintain business opportunities with international oil companies operating in Ghana.
These entrepreneurs were  drawn from the Association for Small Scale Industries, restaurateurs of the Ghana National Chamber of Commerce, Sekondi Takoradi , travel and tourism, hardware, members of the nongovernmental organizations, jewelry, safety wear suppliers, large scale clothing production firms, among others.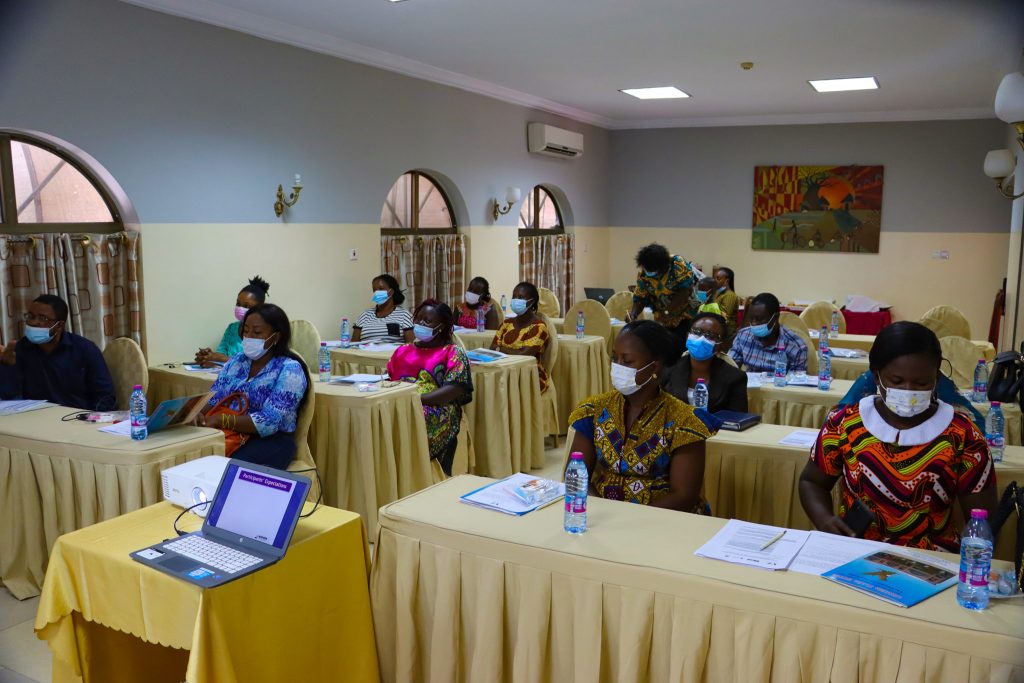 Day one of the training was dedicated to building resilient businesses in times of the COVID-19 pandemic. Consultants from Cirilo Enterprise Concept took participants through practical business approaches that need to be adopted should the pandemic stay for a little longer than anticipated.
"We realized we were not prepared, honestly. CoVID-19 exposed small business owners. But this training has given me insight into how to prepare my strategic plans to make my business sustainable (resilient). The other lesson for me is not to be too comfortable and look within only Sekondi Takoradi, but to let my services available to all persons no matter their geographic location. It helps us to growth".  Love Ekuba Achea Newton, Chief Executive Officer of Diamond 77 Beauty School stated.
Day 2 was dedicated to local content and local participation in the petroleum sector.   Presentations were made from ENI, an  international oil company. The Stakeholder and Local Development Manager of ENI Eric Agyei-Gyan took participants through what ENI expects of small-scale businesses to do to secure a place on their vendor list.
"I have to really work on my standards, after hearing from ENI". Chief Executive Officer of Mimah Resourcing Lilian Onuma Asialey stated. Madam Asialey whose company is into the supplies of domestic and industrial materials in Sekondi Takoradi continued that "I have learnt that I do not have to compromise on my standards. Whenever they call for a product, I have learnt to make sure that what I am delivering is what they want at top quality and standard. I am going to work on my standards".
Others also expressed their appreciation to the organizers for bridging the gap between giant oil companies and small scale businesses in the region. They assured the organizers to putting the lessons learnt to use in their individual businesses to qualify them for the opportunities in the local oil sector.