A 2-day capacity building has been held for 20 newly recruited Revenue Collectors in the Shama District on the distribution of bills and collection of revenues using the Ghana Tax Revenue for Economic Enhancement (TREE) project billing and collection software (TaxMan).
The training forms part of activities under the Inclusive Economic Development and Education for Active Citizenship project supported by Oxfam and the Danish International Development Agency (DANIDA).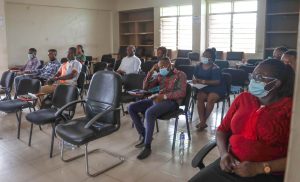 The event targeted at strengthening the capacity of the revenue collectors on how to deal with rate payers who are in arrears, how to communicate in modesty to tax payers and how to dress and groom for revenue collection. Others include addressing challenges with properties with multiple owners, how to manage irate rate payers, and how to explain the rationale for paying property rates to property owners.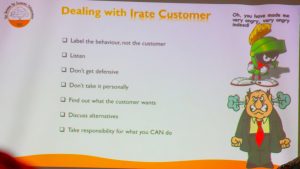 Since 2019, Friends of the Nation has been working with the Shama District Assembly to build a comprehensive data base of ratable properties to boost local revenue collection. In collaboration with the TREE project, data on 4,039 properties (up from a baseline of 254 properties) have been collected in 11 communities with a potential property tax revenue of GHS 484,190.00 (US$85,000.00). This amount is about 19% of the expected locally generated revenue in the District.
Speaking at the training, the lead facilitator Felix Kumah, District Budget Officer explained that "its true people may have paid for everything in the course of building their properties, but let us all agree that there are other services we all use to improve our lives such as the provision of health facilities, potable waters, street lightening among others. These things are for everyone's use, even though we know there are inefficiencies at times". He implored property owners in the district to pay their taxes to the Assembly for improved service delivery.
One of the difficulties for getting property owners to pay their rates is that they often say they do not know what the monies they pay are used for, and that they do not want to pay again.
Mr. Kumah then explained that "with support from Friends of the Nation [FoN] and Oxfam, the Assembly annually goes back to the communities to account for revenues received for the year and how those revenues were used.  8 Accountability Boards have been mounted in all the Six Area Councils in the district, on which the Assembly quarterly displays its revenues and expenditure, projects, the amount committed to it and the level of completion. This help citizens with reasons to continue paying the property rates, so property owners should be rest assured that the taxes they pay are used for good course, except that the projects are not many to satisfy every tax payer. But we are doing our best to account for every cedi received".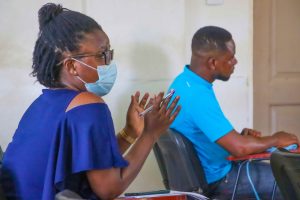 Day 2 of the training focuses on taking the newly recruited revenue collectors to the field on how to use TaxMan) to bill and collect revenues.