Ghana National Canoe Fishermen Council Western Region (GNCFC – W/R) with the help of Friends of the Nation organized the Regatta 2015 at Busua Beach in the Ahanta West District in Ghana. The regatta is an annual event to help enhance collaboration of fisher folks and stakeholders, such as oil companies working in the area, and raise awareness of fisheries regulations. This year's Regatta was sponsored by the Jubilee Partners under the theme "Safe Fishing Saves Lives" which underlined the importance of safe fishing practices for the benefit of all stakeholders involved.
Participating teams comprised of members of the six coastal districts of the Western Region: Jomoro, Ellembelle, Nzema East, Ahanta West, Sekondi-Takoradi, and Shama. They contested in different competitions such as canoe racing, tug-of-peace, orange picking and filling of buckets with sea water. The games were mostly related to the everyday work of the fishermen: tug-of-peace narrate of the strength fishermen have to use when pulling the nets from the sea either in the boat or on the beach, whereas the filling of buckets with sea waters reminds of the struggles the fishermen are facing when they are on sea and they have to scoop out the water out of the canoe – "Bashing" in local parlance. In the value chain of fishing, there are people dedicated to every different task. The canoe racing allowed the fishermen to exhibit their paddling Skills.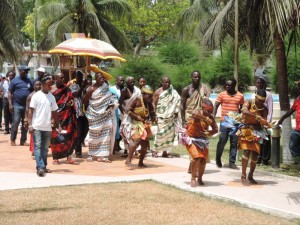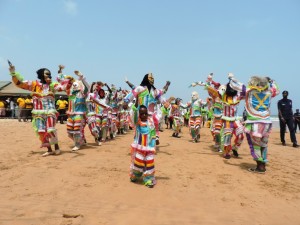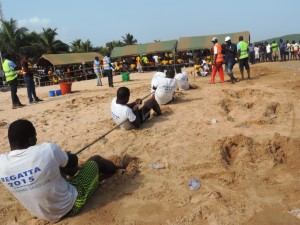 After the arrival of the traditional chiefs and Queen mothers with their entourage, the event began with an opening prayer and an offering of libation by the traditional council of Busua community. The chairman of the GNCFC-W/R, Nana Kojo Konduah, expressed gratitude to Tullow Ghana Limited and its partners for their financial support in organizing the event for the past five years. He also praised Friends of the Nation for their support in facilitating the Regatta event. He underlined the importance of fisheries as one of the backbones of the country and urged all citizens to ensure the continuous development of the sector. The teams were paired against each other until the winners of the different competitions emerged. They received unknown amounts of money.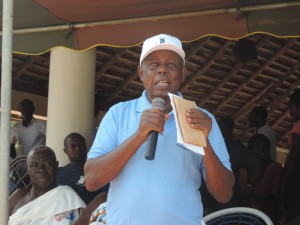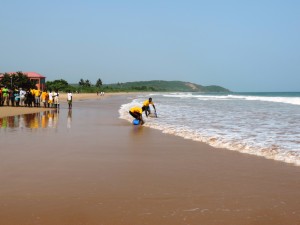 This year's Regatta brought together an estimated number of 1000 people made up of fisher people along the six coastal Districts. Representatives of the Jubilee Partners, officials from Fisheries Commission, Marine Police, and the District Assemblies of the coastal areas, journalists and media practitioners, Assembly members, NGOs and traditional leaders were present to grace the occasion.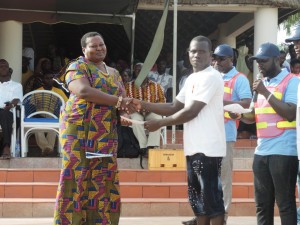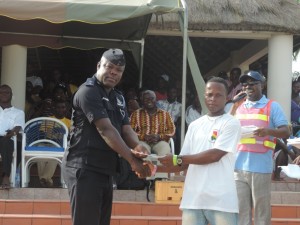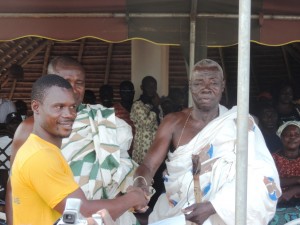 The GNCFC Western Region is an umbrella association of artisanal fishers and interest groups in Western Region of Ghana affiliated to the National Canoe Council since 1982. Its mission is to mobilize, educate and encourage fishers to adopt responsible and sustainable fisheries practices and contribute to food security in Ghana. Friends of the Nation has supported the GNCFC for over ten years.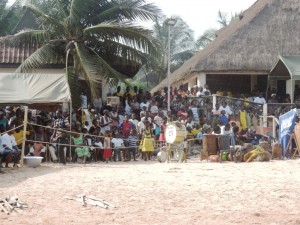 March 20, 2015