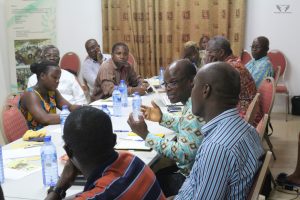 Friends of the Nation (FoN), under its program "Active Citizenship"   have designed a package named citizen's development dialogue forum (CDDF) to contribute to increasing stakeholder participation in dialogue and sourcing ideas to improve life for citizens.
Deepening democracy provides tangible improvement in peoples' life. This requires an active citizenry who understand the need to voice out their interest, or act collectively to push their interest across to policy makers; and also hold policy makers' accountable. However, to a large extent, this has not been the case in Western Region at large, and the Sekondi-Takoradi Metropolis (STMA) in particular. Most citizens have become passive due to inadequate information sharing, leading to apathy and limited capacity to engage in available space reserved for citizenry in governance and development.
Against the above background, FoN, under its "Active Citizenship"   program have designed a package named citizen's development dialogue forum (CDDF)  where citizens' are mobilized to deliberate on topical development issues.  It is designed to promote an all-inclusive and free dialogue on developmental issues within and beyond the Metropolis. Contributions and consensuses built are collated, published and passed on to relevant duty bearers to inform and be factored into decision-making and development planning.
The maiden meeting was held at the FoN conference room, on Wednesday, May 11, 2016 on the topic "Recreational Facilities and the impact on Developmental Growth- Citizens Perspectives".Present were citizens with diverse backgrounds such as spatial planning, horticulture, natural resource management, land economy etc.  In all there were twenty two (22) discussants present at the forum.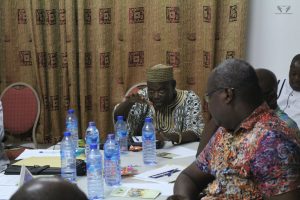 The Executive Director of FoN who officially welcomed participants to this maiden meeting stressed that discussion at the forum should be devoid of party politics hence invitees were invited in their individual capacities and not as representatives of any institution or group.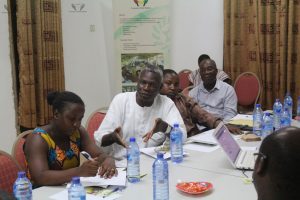 Though the STMA in its spatial plans always designate areas for recreational facilities however, change of land-use is often effected in the course of time which has resulted in the sparse provision of recreation centers. This was as a result of the poor implementation of the spatial development plans. Against the definition that "recreational is a means of enjoying oneself or having pleasure", it came out clear that there is a limited amount of recreational facilities in Sekondi-Takoradi. The few organized recreational facilities in the metropolis are mostly the privatized beaches edifices and can only be accessed at a cost.
As per some of the contributions at the forum, the "STMA has plans of entering into Public Private Partnership (PPP) to develop some designated parks to serve the purpose of recreation with all the needed facilities to boost recreation". Indeed, the Citizenry, the Private sector and the Government all have role to play in ensuring that designated areas earmarked for recreational centers are not used for other purposes other than planned.
The question now is how we can have such facilities in Sekondi Takoradi Metropolis. This will be discussed on Wednesday, June 15th June 2016from 5:30pm- 7:00pm at Friends of the Nation Conference Room at the Parks and Gardens, Adiembra.
Join us to share your idea, come with a friend, it's all about Friends.