Revitalization and Conservation of the Butuah Wetlands Initiative
WETLANDS ARE NOT WASTE LANDS – LET US ACT TO PRESERVE IT
The Butuah wetlands (about 170acres) located in the heart of Sekondi Takoradi Metropolis was high in biodiversity with respect to its fisheries, shrubs, and herbs species as well as serving as a major flood reservoir that channels excess water from parts of the metropolis into the sea with no exception to this Wetland.  Coupled with heavy siltation over time, its aquatic life has been affected with phytoplankton and zooplankton communities experiencing low levels relative to its biodiversity. Additionally, past development of industrial oil tank fams had already affected the biological setting of the wetland environment.
Apparent weak monitoring regime of this wetland has led to massive encroachments by both private and industrial developers.
In view of the urgent need to save the Butuah wetland from further depletion and loss of biodiversity, Friends of the Nation with support from the Global Greengrants Fund, USA and in collaboration with relevant State Agencies such as The Ghana Tourism Authority, Sekondi Takoradi Metropolitan Assembly, Wild Life Division of the Forestry Commission, Land Use and Spatial Planning Authority and fringe communities initiated an advocacy campaign for the revitalization of the Butuah wetlands.
Objectives:
Campaign for the effective revitalization and Conservation of the Butuah wetlands.
Results:
Sekondi-Takoradi Metropolitan Assembly dredged and cleansed the mouth of the Butuah lagoon of solid waste to improve sea and freshwater exchange.
Successfully influenced Regulatory Agencies to take decisive actions to halt the reclamation of portions of the wetland for private economic gain where in an instance an illegal developer was asked to 'stop work'.
Ghana Tourism Authority and the Sekondi-Takoradi Metropolitan Assembly have committed to produce an Ecotourism Master Plan of the area with involvement of Stakeholders and communities.
Capacities of Focal Teachers of local school clubs strengthened on the values and functions of wetland and its contribution to reducing climate change.
Partners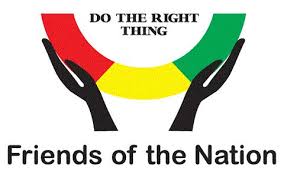 FURTHER SUPPORT TO REVITALISE AND CONSERVE THE BUTUAH WETLAND IS WELCOME!!!