FOLLOWING THE OIL MONEY: FORUM ON PUBLIC INTEREST & ACCOUNTABILITY COMMITTEE'S REPORT
FoN recently held a Forum to discuss issues arising from the Public Interest & Accountability Committee (PIAC)'s Reports. The Forum gathered over 70 stakeholders from the six coastal Districts of the Western Region to deliberate on how Ghana's petroleum revenues have been managed since 2011.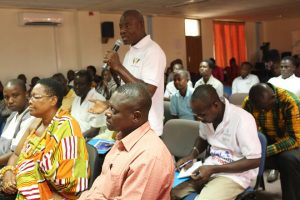 Participants were excited about the platform to discuss these issues, but expressed worry about the thinly distribution of revenues and the absence of clear multi-year investment plan for petroleum revenues.